Transportation Research Center
Polytechnic University of Madrid
The Transport Research Center (TRANSyT), created by agreement of the Governing Board of the UPM on December 19, 2002, is a research and development center of the highest scientific and technological level, whose MISSION is as follows:
Explore, imagine and design the future of sustainable mobility.
Generate leadership capacity and participation in cutting-edge research programs, projects and networks in the field of transport through a multidisciplinary team, linked to innovation and the achievement of the Sustainable Development Goals.
Strengthen the relationship with other centers, national, European and the rest of the world, to promote the development of collaboration, knowledge and exchange networks within the area of knowledge of transport.
Being a bridge between the University and different transport agents: public bodies, companies and other sectoral organizations, as well as students and citizens interested in the area.
Support policies and decision making.
Consolidate our position as the best Spanish/European research center in mobility and transport for a sustainable and decarbonised society.
Increase the average level of excellence of our researchers and offer training programs of the highest quality.
Become a pole for attracting talent for researchers and students interested in mobility and transport for a sustainable and decarbonised society.
To be an engine of economic and social development in our environment.
Consolidate the governance and management model and take it to the highest levels of efficiency.
Smart, sustainable and integrated mobility systems
Transport impact analysis
Policy regulation and business models
Scale-Up User-Centric and Data-Driven Solutions for Connected Urban Poles.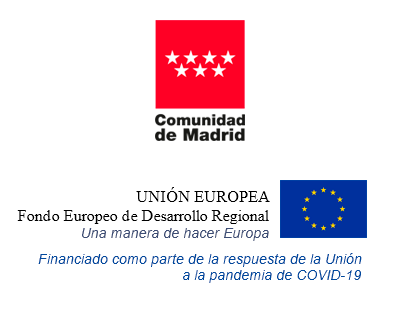 Strategies for resilient and sustainable mobility of passengers and goods post-COVID in the community of Madrid

Simulation Tool for the Sustainable Implementation of Shared Mobility Systems.
Mobility in the city of the future. Prepare cities for the new 2030 mobility through the 4 Spanish polytechnic universities.
Development of a multi-user prototype to help planning.
Next Generation Tools for advanced Mobility solutions.
Inductive and hydrogen dynamic charging for electric vehicles based on renewable sources.
Urban and social effects of internet use for work and shopping